As managing director of the Maldives Marketing & PR Corporation, Thoyyib Mohamed has played a crucial role in the reopening of his country to tourism. Here he shares his insights and experiences about how the Maldives was one of the first countries in the world to ease restrictions.
Breaking Travel News: The Maldives became one of the world's first countries to reopen to tourists. What measures did you implement in order to facilitate this?
Thoyyib Mohamed: After almost four months of border closure, Maldives reopened its borders on July 15th last year with proper health and safety measures put in place countrywide.
The health and safety of tourists and visitors have always been paramount, and the resumption of the tourism industry was only given the go-ahead following extensive protocols after important consultations with health professionals and relevant stakeholders.
Originally, tourists only had to fill out an online health declaration form within 24 hours prior to departure and a negative PCR test for Covid-19 was not mandatory.
However, this was later changed and now all tourists are required to hold a negative PCR test for Covid-19 as well, conducted 96 hours prior to the scheduled time of departure from the first port of embarkation en route to the Maldives.
All tourists were required to wear masks at all times, maintain physical distancing and practice hand sanitisation as much as possible.
Tourists were also encouraged to install the contact tracing app, TraceEkee.
A confirmed booking in a tourist establishment registered with the ministry of tourism is mandatory.
Tourist establishments were regulated to ensure that they were in line with the Covid-19 tourism guidelines as per the ministry of tourism and local Health Protection Agency (HPA).
During the first phase, only resorts and liveaboards on uninhabited islands resumed operations.
The signature "one-island-one-resort" concept also ensured that visitors to the country were based in their respective resorts.
Together, these unique arrangements made it easier for visitors to maintain social distancing, whilst enjoying a truly safe and secluded holiday.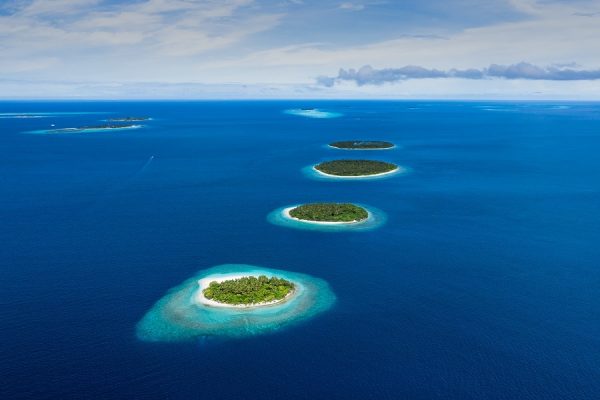 Full details are available at the link below:
Source URL: Maldivestimes